Bathroom Remodeling - Boston, MA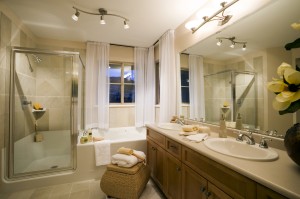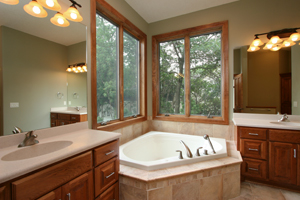 Greater Boston Plumbing & Heating will handle all of the items associated with remodeling your bathroom. Whether you need an upgrade of a particular item, or a full bathroom remodel, we can work with you to make it just the way you want it. We always provide a full detailed estimate as part of our bid process, and we will even help you select any new fixtures (faucets, sinks, showers, doors, tubs, etc).
The benefits of hiring Greater Boston Plumbing & Heating to remodel your bathroom are very straightforward:
Deal with ONE company - we are in charge of everything from start to finish
Custom designs
As an experienced bathroom remodeling expert, Brian Ehrlich, can offer you the product knowledge and cutting-edge design ideas you would need to upgrade your bathroom ... every step of the way. Our Plumbing Company has helped many homeowners in the greater Southeastern Massachusetts and Boston areas design and remodel their bathrooms. We are happy to provide any references upon request.
Custom Design Consultation Service
Greater Boston Plumbing & Heating Plumbing offers a consultation service to help you design the bathroom of your dreams.
We look forward to making your dream bathroom come to life in your home!