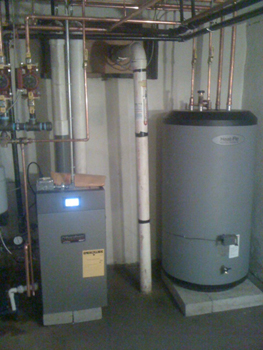 Winters can sometimes be mild, and sometimes they are very harsh. But one thing is for certain, there will inevitably be a cold snap that can bring the temperature down below freezing. taking a lot of commercial buildings by surprise. However, companies that have prepared their steam heating systems for winter don't need to worry.
Heating experts say that business owners who have not prepared their systems for winter should do so right now. Steam systems in Worcester, MA must undergo pre-winter check-ups, test runs, and other precautionary measures which should only be done by steam specialists to keep the systems from freezing or failing during extremely cold weather conditions.
Steam heating specialists will survey pipes and components to ensure that everything is free from debris that can cause clogging or blockage. Another way to ensure that steam systems do not fail is to make sure that they are leak-free. It is imperative that the insulation is appropriately waterproofed in order to operate optimally. Anti-freeze valves and safety relief valves must also be installed to make sure that steam systems will not malfunction when they are mostly needed.
Problems await those whose heating systems are not ready, so be prepared this winter. To find out more about steam heating system maintenance, repair, and insulation, contact the steam specialists at Greater Boston Plumbing and Heating.