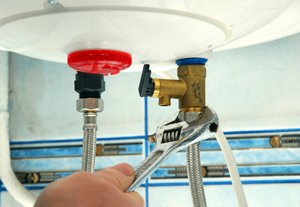 It is important to hire a professional for a plumbing services at your home. Professional plumbers can provide accurate and affordable services that ensure that the job gets done right the first time. These standards are in place to ensure the safety, efficiency, and longevity of your residential plumbing system.
In addition to the benefits mentioned above, below are some of the other benefits that you get out of having residential plumbing services offered by a professionally licensed company:
Peace of Mind in an Emergency
A substandard plumber is more likely going to be only available during typical business hours. But what if there occurs a sudden gush of water pumping through your living space late at night? You will need a professional planner who is available 24/7 for situation just like that.
Extensive Training for Better Service
Hiring just anyone could lead to less ideal or often unfavorable results. You will want a professional to perform the needed residential plumbing services in Worcester, MA. One way to ensure that is to verify if the plumber has undergone extensive training and gained experiences related to the job.
Right Diagnosis and Ideal Solutions
The extensive training will also allow a professional plumber to provide the right diagnosis and ideal solutions for the diagnosis. Fixing a plumbing problem by only patching up a leak is easy but it is often not enough. It will only be a temporary fix for a much larger problem which you might not know about. But if you work with a professional plumber, a thorough inspection will be conducted to determine the exact source of the problem and provide solutions immediately.
To find out more about professional residential as well as commercial plumbing services, contact Greater Boston Plumbing and Heating.